High Quality, Interactive
UI Design

Services in Delhi NCR, India
Providing beautiful, Interactive User Interfaces to Escalate your site's visual experience.
We at Escale Solutions thrive to deliver high quality, interactive User Interfaces and develop beautiful and memorable websites with a user-centric, mobile-first design approach for great user experience and enhanced conversions.
Escale Solutions offer the best in town designing services
Wireframing
We provide the best wireframing and low-fidelity design services in town because of our devoted team of designers. Escale Solutions creates ergonomic wireframes for the architecture of your website.
Web Products Design
We strive to provide our clients and enterprises with unique, aesthetically appealing, and appealing product designs. With our online product design services, we have supported various companies and increased their earnings on an exponential scale.
Software Design
Our skilled software designers understand what it takes to create an amazing, visually appealing, and functional software design. If you want to receive an excellent software design at a low cost and within a tight schedule, you've come to the perfect spot. Book your appointment now.
High Fidelity Prototyping
To give our clients the greatest possible prototype for their platform, we create fully functioning, comprehensive Hi-Fi prototypes. Our skilled team of designers and developers is here to meet your diverse needs.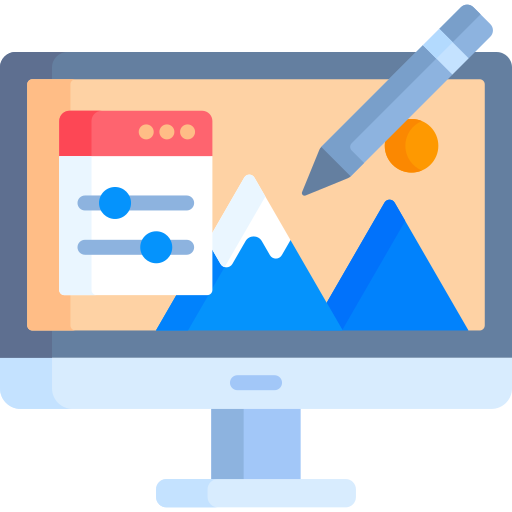 Illustrations And Vector Design
Among our clientele, we are recognised for producing high-quality, attractive, and distinctive drawings and vector designs. Escale Solutions' stunning Illustrations and vector pictures will captivate your readers and consumers. For further information, please contact us.
Hybrid App Design
Mobile web and native platforms are combined in hybrid applications.Design your Hybrid app using the most up-to-date design tools and processes to produce an engaging design and user experience.
Frequently Asked

Questions
The process we follow for UI Design is absolutely strategic. These are UI Strategy, User Research, Information Architecture, Interaction and UX Design, Deployment, Usability Testing, Development(Front-end and Back-end).
We create better products, creative design, professional web development, quality development. We provide innovative designs, fast delivery at an affordable price which makes us one of the best UI designing services in India. We have inspirational designs, illustrations, and graphic elements from the top designers.